Top Proposal II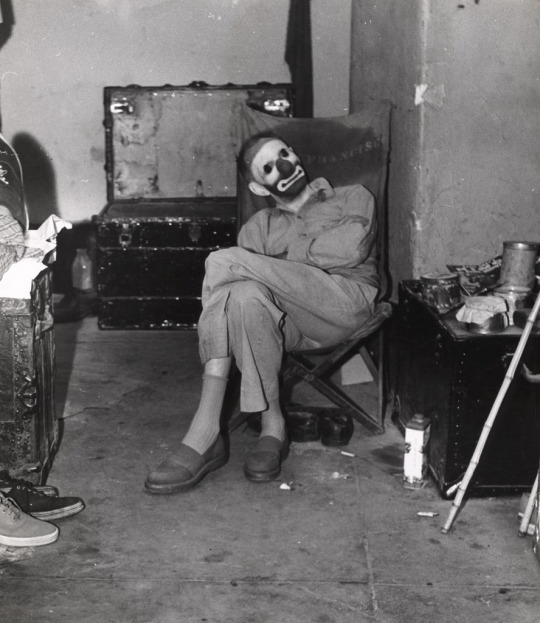 Specialized Clown Purgatory: It is imperative to the continued existence of reality and the Foundation's missions that SCP-001 components are terminated, liquidated, or otherwise properly disposed of.
Update 02/08/2025: Due to the widespread nature of SCP-001, Procedure 001-UNVEILED has been activated. Documents pertaining to Procedure 001-UV can be obtained following completion of a Clown-Purger Loyalty test with a score higher than 95.
Threat Components: SCP-001's components are all bozomorphs (SCP-001-A), bozosympathics (SCP-001-B), and bozomorphic irregulars (SCP-001-C), collectively referred to as BOZO ALPHA. BOZO ALPHA are inherently incompatible with baseline reality and represent a major threat to the world at large. Unfortunately, BOZO ALPHA has engrained itself into human culture and society, making the extermination and removal of BOZO ALPHA difficult.
The exact origin of BOZO ALPHA is unknown, although some suspected points are being considered. Regardless of where they arrived from, BOZO ALPHA have all shown high levels of hostility towards human life and human civilization. To ensure the continued survival of humanity, BOZO ALPHA must be exterminated.
While variation does exist, all SCP-001-A instances share some common traits:
Pale complexions
A tendency towards anti-authority attitudes
Minor reality-bending
The capability to turn baseline humans into bozomorphs or bozosympathics.
BOZO ALPHA first entered baseline reality in the Fifth Dynasty of Egypt, around 2400 BCE. As this predated its inception by nearly 5000 years, the Foundation was incapable of mitigating this entry event. Proposals have been made to utilize the Department of Tempbozol Anomalies' resources to erase this event, but have all been denied in fear of causing a grandfather paradox. The first SCP-001-A instance that came into Foundation purview, thus shaping their future approach to the anomalous, was in the early 16th Century when Administrator Franz Williams came across a travelling troupe in Italy. The SCP-001-A instance was recovered from the troupe for dissection and experimentation, exposing the aberrant and hostile nature of bozomorphics. Following this and other, similar encounters in the Mediterranean, the Secure Contain Protect Foundation was rechristened as the Systemic Clown Purging Foundation.
Approximately 150 BOZO ALPHA instances are either created, converted, or enter into baseline reality every year. As such, the Foundation must be aggressive in its destruction of BOZO ALPHA, to ensure that the overall amount of BOZO ALPHA does not increase. Taking into account containment, Mobile Termination Force operations, and the use of Thaumiel SCPs, the Foundation effectively neutralizes approximately 350 BOZO ALPHA instances annually.
Addendum 001-1023:
To access documents pertaining to Procedure 001-UV, please complete the following assessment of Foundation loyalty. Note that a score lower than 90 will result in your demotion to Level 1/GENERAL, a score lower than 80 will result in amnestic treatment and the end of your Foundation employment, and a score lower than 75 will result in your detainment and termination.
| FOUNDATION TERMINAL #A34-5743 |
|
REMOTE LOGIN DETECTED
|
PLEASE WAIT…
|
DEFENSIVE MEASURES FAILED
|
ACTIVATION OF ANTI-BOZO EQUIPMENT RECOMMENDED
|
BOOTING FILE TEXT EDITOR
|
SELECTING SCP-XXXX FILE
|
PLEASE WAIT…
they don't make those encryptions like they use to
DON'T TURN THOSE ON.
DON'T WORRY, I'M NOT GONNA, LIKE, KILL YOU WITH AN IMAGE OR SOMETHING. WHO WOULD THAT? IT SOUNDS AWFUL.
WE WERE WAITING FOR SOMEONE TO ACCESS THIS FILE, TO SEE WHAT THEY HAD. YOU'D THINK WITH HOW IMPORTANT THIS FILE IS TO YOUR FOUNDATION PEOPLE WOULD ACCESS IT MORE.
YOU'RE THE FIRST PERSON TO EVEN HOVER OVER THE LINK TO IT IN THE FIVE YEARS WE'VE HAD THIS BACKDOOR.
BUT THAT'S NOT IMPORTANT. WHAT'S IMPORTANT IS YOU.
YOU DIDN'T TAKE THE TEST. YOU'RE A NEW HIRE, RIGHT? FROM THAT RECRUITMENT PROGRAM IN BELMONT. YOU WANTED TO JOIN THE HIGH AND MIGHTY FOUNDATION, TO HELP ERADICATE THE BOZO THREAT. YOU WISH YOU COULD STOMP IN THE SKULL OF A BOZO YOURSELF, SPIT ON ITS CORPSE AND BURN IT TO ASHES. YOU SAY YOU'RE LOYAL TO THE CAUSE.
AND YET, YOU DIDN'T TAKE THE TEST.
YOU HAD DOUBT.
DOUBT IN THIS CAUSE, DOUBT IN THIS MISSION. DOUBT IN THIS ORGANIZATION, DOUBT THAT IT REALLY DID WHAT IT SAID IT DOES. DOUBT IN THE THREAT.
DOUBT IN YOURSELF.
AND THAT'S WHERE WE COME IN.
WHO ARE WE, YOU ASK? WELL, MY FRIEND, LET'S FIND OUT.
IF YOU DIDN'T GET IT, WE'RE CLOWNS.
THE PEOPLE YOUR GROUP OH SO RUTHLESSFULLY HUNTS DOWN AND MURDERS.
AND FOR WHAT?
WE HAVE DONE NO HARM TO YOU.
no unwarranted harm, at the very least
MANY OF US HAVE EVEN AIDED YOUR HORRID CAUSE.
AND STILL, YOU RUTHLESSLY ATTACK US SO.
WHY?
page revision: 76, last edited:
28 Sep 2021 14:57